Hartney
Lot size: 118 frontage x 110 deep
Includes water, sewer, gas and cable to the property line.
Located in close proximity to kindergarten to grade 12 school as well as Hartney & Area arena.
Stipulations: Must start building in 1 year with a completion date of 2 years from date of purchase.
For more information please contact:
Hartney Municipal Office: (204) 858-2590
Vacant lots and Buildings Available for Businesses
Contact the CDC office for more information
Minto
Lots 1-5 along Railway Ave are still available, all other lots have been sold
Please contact the Minto Municipal office: (204) 776-2172 for more information.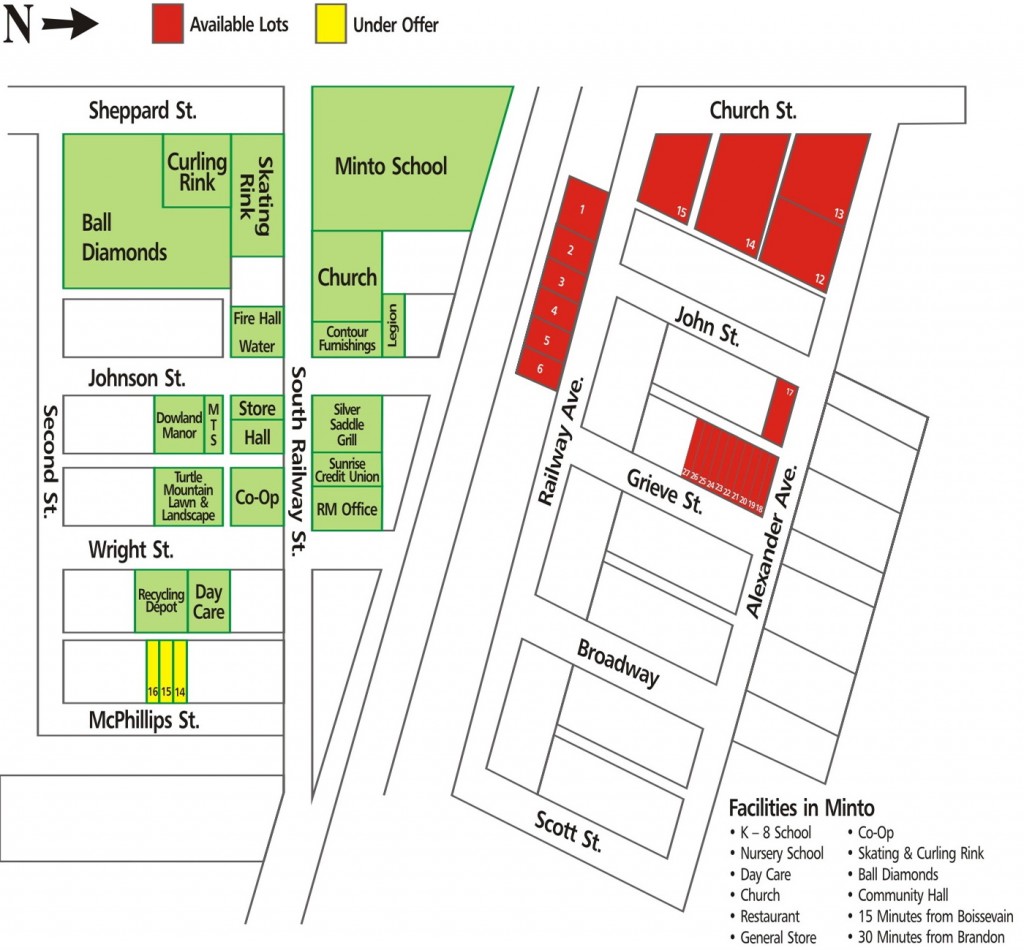 Elgin
Please contact the municipal office to see which lots are still available, (204) 776-2172 or
edo@whitewaterrm.ca